Added 10 Mapy.cz maps (aerial, aerial-2018, aerial-2015,aerial-2012, ​ aerial-2006, aerial-2003, Basic, Haptic, Outdoor, Winter)
Added MapTiler local maps (Czech, Switzerland, France, Japan, Netherlands, UK) ​- Added 3 Thunderforest maps (mobile-atlas, atlas, neighbourhood)
Added 3 Here maps (transit, streets, hybrid)
Added Api Keys support for TomTom, Thunderforest
Files
arcbrutile-pro.esriAddinX
339 kB
Mar 18, 2021
Comments
Log in with itch.io to leave a comment.
the arcbrutile can not use.My arcgispro version is 2.4
Hi, 2.4 is an older release, current version is 2.7. Can you describe in detail what's happening?
The arcbrutile is shadow, and the shows that Type not found.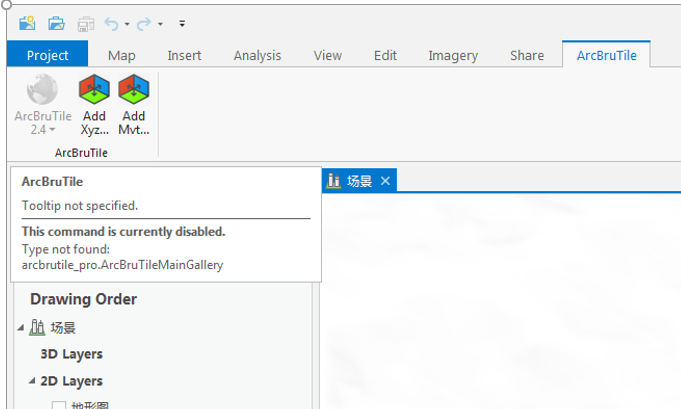 Can you consider upgrading to ArcGIS Pro 2.5 or higher (2.7 is the latest)?
In ArcGIS Pro 2.4 there is a dependency on Microsoft .NET Framework 4.6.1, this tool is build with Microsoft .NET Framework 4.8 (as required in ArcGIS Pro 2.5 and higher).
Can I download a old arcbrutile for my arcgispro 2.4? My arcgispro can not upgrade.
no only latest version of ArcBruTile Pro is supported. I can refund you, let me know.