ArcBruTile Pro
A downloadable tool for Windows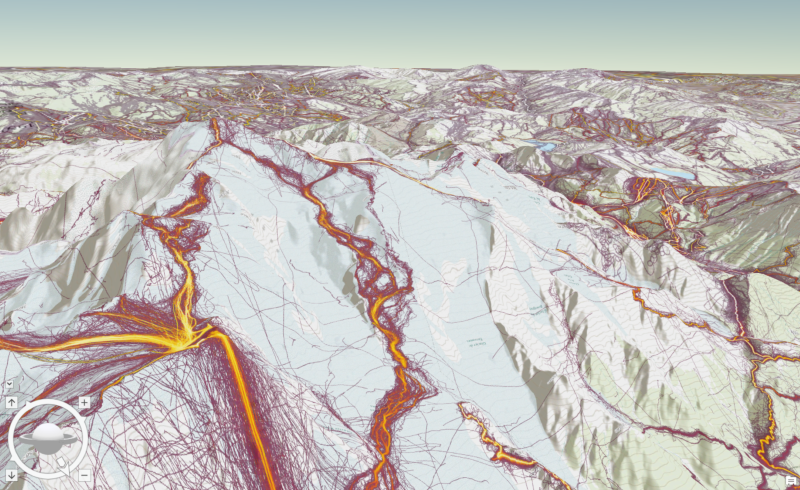 ArcGIS Pro Add-In for adding 100+ worldwide basemaps.
Testimonial: 'great add in, should become standard in ArcGIS Pro'

ArcBruTile supports both raster and vector tile services. Sample of global vector tile services: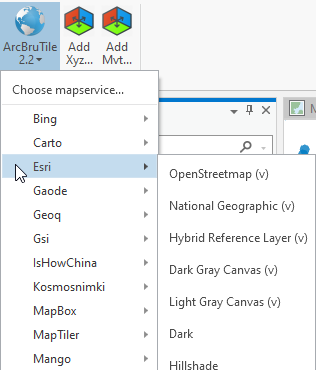 See also

- ArcBruTile for ArcMap: https://bertt.itch.io/arcbrutile
Available maps: Apple, Bing, Carto, Esri, Gaode, Geoq, GSI, IsHowChina, Kosmosnimki, Mango, MapBox, MapTiler, Michelin, Naver, Nokia, OpenMapTiles, OpenSeaMap, Stamen, Strava, Tencent, Thunderforest, Tianditu, TomTom, Waze, Yandex.

With the 'Load map from xyz url' or 'Load map from MapBox Vector Tile url' functions it's possible to access your own custom (vector)tileservers.

History:

Version 2.2 adds 5 vector tile maps (National Geographic, OpenStreetMap, Hybrid Reference Layer, Dark/Light canvas).
Version 2.1 adds 21 global and local (uk, nl, japan) maps from MapTiler. To use these services a key is required. Get your free key at https://www.maptiler.com .

Version 2.0 adds support for MapBox Vector Tile services (experimental).

Version 1.3 adds load map from xyz url. Strava tip: For detailed Strava heatmaps, consider to use https://anygis.ru/api/v1/Tracks_Strava_All/{x}/{y}/{z}
Purchase
In order to download this tool you must purchase it at or above the minimum price of 25.00€ EUR. You will get access to the following files:
arcbrutile-pro.esriAddinX 2.2
337 kB